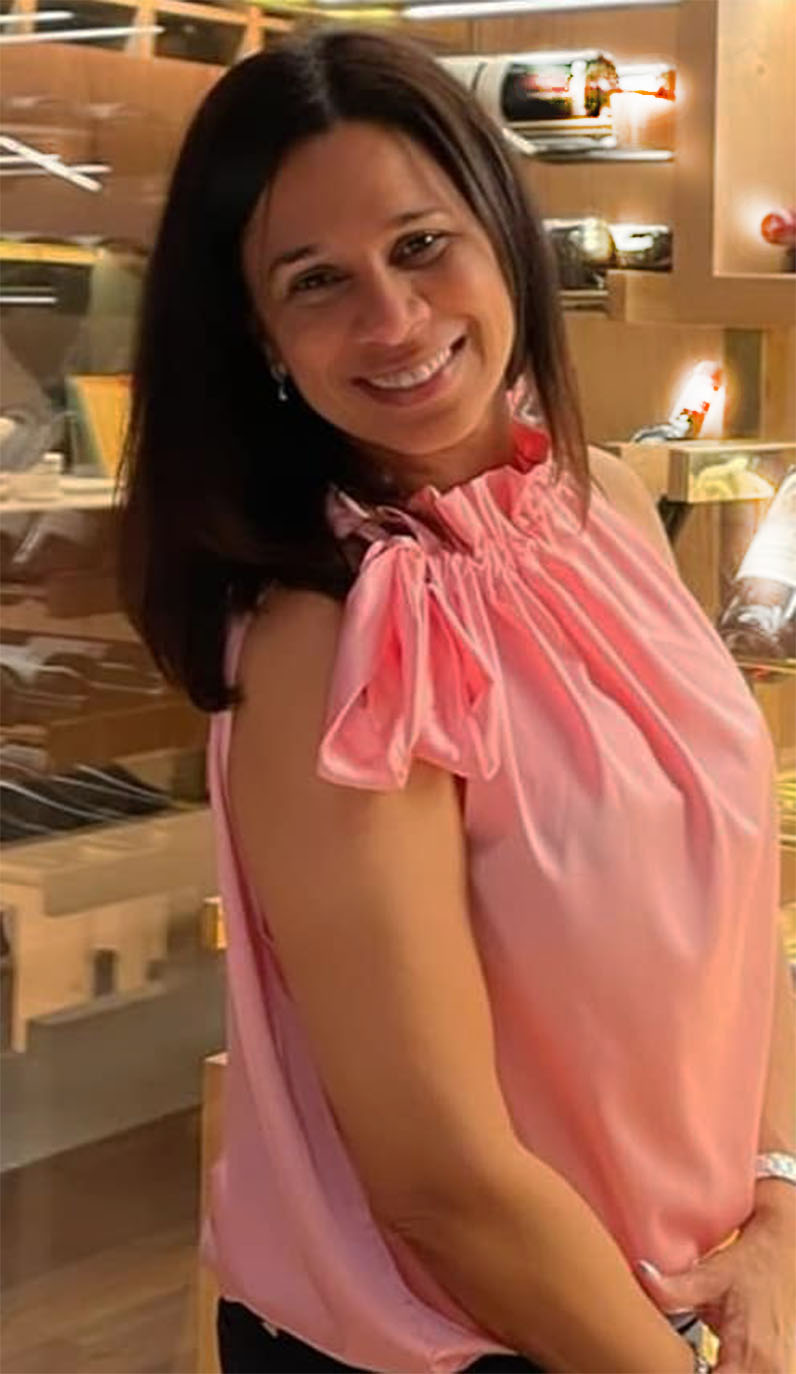 Hi! I'm Maritza Acevedo, welcome to Gifinas, my fashion space.
I'm born in the Dominican Republic, yet living in Spain Since 2000. I have a bachelor's degree in Marketing and after 18 years as an entrepreneur in business events combined with my roll as mom, I decided to follow my authentic passion; Fashion. So was born Gifinas, a multicultural brand, made for genuine women; with a powerful mix of cultures, colouring and good vibes.
It was an idea long cherished by Me and after much deliberation and encouragement from my family, I began my journey in June 2018.
I had this recurring dream for many years, where I'm not only focused in fashion, but also an unique brand with its own personality, for me it was essential that my designs had a purpose with their own story behind it, that's why I chose the traditional Limé Dolls or Faceless Dolls, born in the Dominican Republic, my home country; as an inspiring element for Gifinas' style. I considered it was a good way to add colors, diversity to women's lives and at the same time treasure their memories. Each woman will have a new experience with this symbiosis of different cultures, through our designs.
Stop believing that wearing colorful outfits is too loud.
I specialize in powerful mix colours.
The happiness, originality and authenticity are things I cherish dearly, I make ethical fashion splashed bold colours, to make you happy, this is my stamp; so expect to see visual explosions and unique designs from my brand.
I'm delighted and grateful I can do what I love for living, as well as do my bit in women happiness and encouragement of cultural diversity.
Stay tuned to all incredible variety fashion garments we design for genuine women like you.