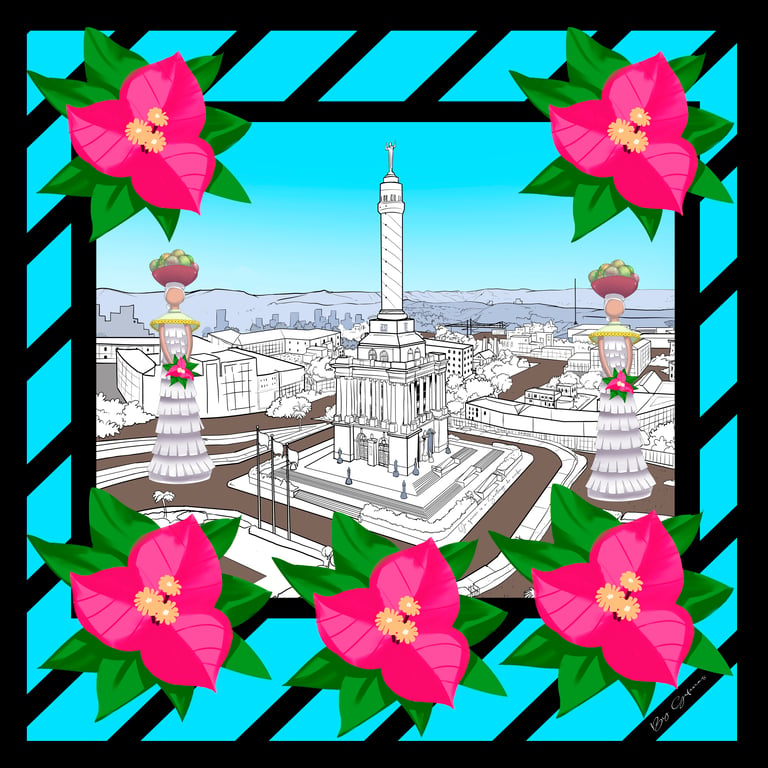 One of our scarves in tribute to the city of Santiago!
The monument's image in this scarf, is reimagined in a dynamic pop art style, accentuated by the tropical allure of the Trinitaria flower, a blossom that graces the majority of Dominican streets. This harmonious blend captures the essence of Santiago, where culture, art, and nature converge.
Yet, there's more to this scarf's story. Adorning its fabric are the captivating faceless dolls, emblematic of the country's rich craftsmanship and cultural diversity. These dolls encapsulate the intricate artistry and the mosaic of traditions that define the Dominican Republic. Wearing this scarf is not just a fashion statement but a celebration of the nation's artistic heritage and cultural tapestry.
In crafting this scarf, we aimed to bring you closer to nature and the vibrant Caribbean colors that embody the spirit of this beautiful Dominican city. It's a wearable masterpiece that pays homage to Santiago's vitality, the lush flora that surrounds it, and the cultural richness that makes this part of the Caribbean so enchanting.