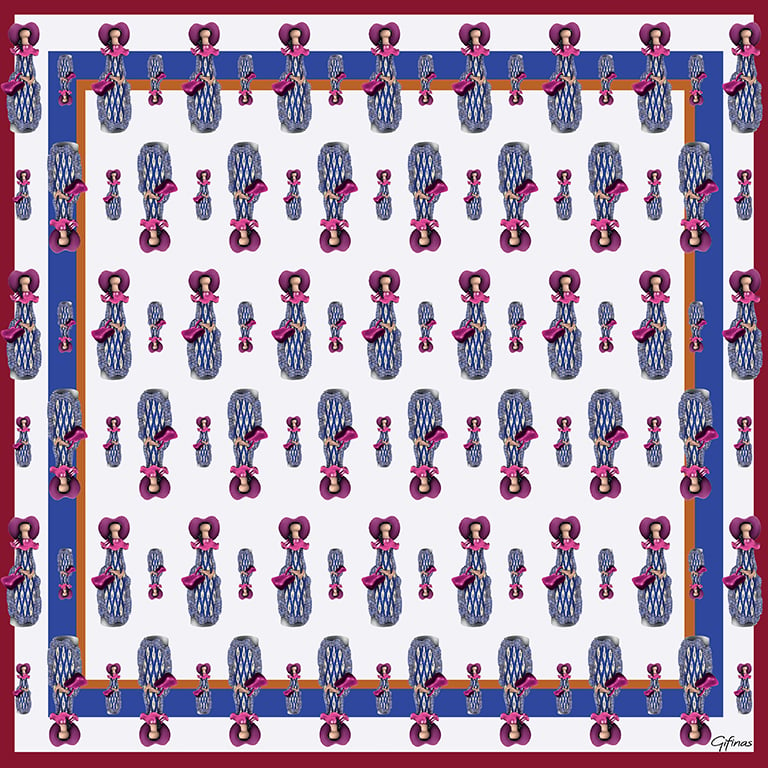 Mallorquinas Lenguas Gifinas Scarf
Upgrade your personal Style with Gifinas prints.
Our brand has been created in Mallorca, so we designed a Faceless dolls with a print of Lenguas Mallorquinas. This kind of print is typical in Mallorca to make bags, cushions or ceramics, so in honor to this community we made scarves with Lenguas Mallorquinas prints.
Gifinas'scarves are made of semi-silk and silk . Our collection is ideal for a night out, outdoor adventures, a party or family travel. It adds a touch of colour spring-like to any season, occasion or to your everyday style. Our scarves are genuine, magnetics, soft and multi-use. All our products are 100% made in Spain.
We take 15 days minimum for the manufacture, Gifinas is a sustainable brand and our products need their production time.
Texture: Silky Sheen, Smooth, artfully Crafted.
Dimensions: 70x70 cms and 120x120cms
IMPORTANT!
¡¡PRINT OM DEMAND ONLY!!
Please, read RETURNS & EXCHANGES POLICY before making a purchase.
It will take 15 days minimum for the manufacture of this scarf.
If you live outside of Spain and you are interested in purchasing our scarves,
please send us an email to: sales@gifinas.com