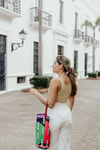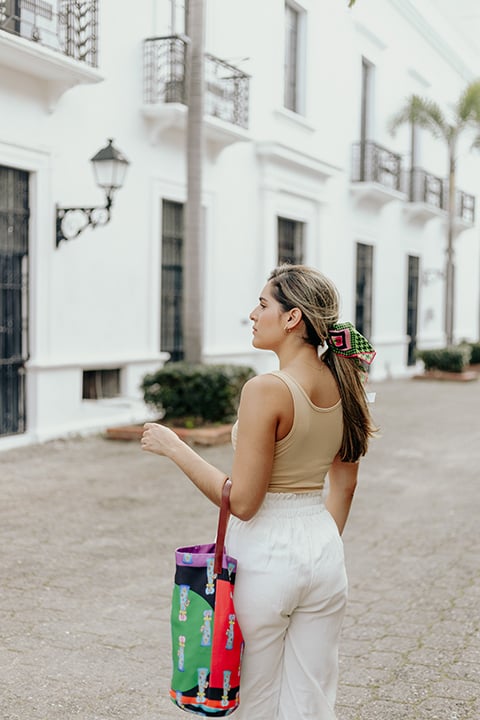 Lady is the name of our Bucket Collection. This consists of 4 prints.
All our prints are inspired by dominican faceless dolls.
Our colorful bucket bag evokes a modern woman, who likes elegance, comfort and is attracted to color.
This bag is perfect for spring season or summer. 100% Made in Spain
You can wear it for traveling, shopping or for everyday use.
Texture: Thick Canvas, leather handles and double lining.
Dimensions : 38cm x27cm. Leather Strap: 42 cms
MPORTANT!
¡¡WE PRINT ON DEMAND ONLY!!
Please, read RETURNS & EXCHANGES POLICY before making a purchase.
It will take 15 days minimum for the manufacture of this bag. Gifinas is a sustainable brand and our products need their production time.
If you live outside of Spain and you are interested in purchasing our bucket bags,
please send us an email to: [email protected]